Happy Labor Day everyone!! We are enjoying some fine, cool weather in the Beehive State today! It's lovely! I'm SO ready for Fall!! And I'm very excited to reveal the HUGE project I've been working on the past couple weeks. I finally painted the kitchen cabinets!!!~
Honestly, I had to muster every bit of courage I had to do this. I stood, with roller in hand, telling myself to 'just breathe' before the first strokes of primer went on. IT. WAS. SCARY. for me. Several times through this, I honestly thought I would vomit. I was certain that I had ruined my kitchen. A little dramatic, I know, but it's the honest truth.
It took all the strength I had in me Saturday to get this finished. I cranked my 80's hair band tunes and painted the day away. Let's look at the before... shall we??
Some of these before pics are pretty blurry, my apologies.
This was a fairly difficult easy project, just very time consuming. It took 1 coat of a good primer, (I used Zinsser) and 3 coats of good paint (I used Sherwin Williams). I bought a gallon, and still have at least 2/3 of it left. And now; for the pretty, pretty:
The pics are big (may take time to load) and pretty and all the kudos go to my darling husband, Drew.
I cannot even begin to tell you how much I love my kitchen. After the hardwood floors, granite counters, and farm sink... it will be PERFECT!! But, just looking at this makes me happy... and cooking in the space calms my restless soul.
Did I mention all the nausea is SO worth it?!?! I adore this space!!
Please take notice in the below pic; Kita, sleeping in the bed behind the loveseat and that we keep Top Gear on the tele at all times. :-) <3 Top gear!
Thanks so much for stopping by, and we hope you have a safe and wonderful Labor Day!
Added: I've had so many fun comments about the paint color of the green wall. It's Olympic: Guacamole ~ Thanks for all the love! <3
Linking to: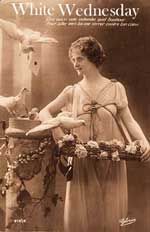 The Not So Functional Housewife